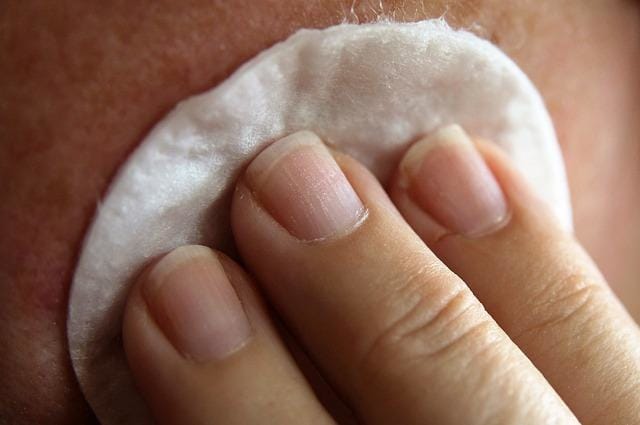 There are skin care products out there that women swear by, and many of those products have stood the test of time and others are new to the marketplace but have taken it by storm with increased effectiveness. When trying to figure out what is best for your skin, here are a few products that you should be looking at.
Cleansers
If you have any specific skin conditions, look for a cleanser that is formulated to help you. Whether its acne, Rosacea, extreme dryness, oiliness or anti-aging factors, there are cleansers developed for almost any one of these issues. Look for cleansers with low pH formulations that include purifying botanical ingredients, antioxidants, mild alpha-hydroxy acids, Vitamin A (retinoids) and C derivatives. You can also look at natural and soap-free cleaning technology, like cleansing waters (micellar) that are irritation free and moisture-infusing.
Toners
Toners are another group of skin care products that should have a steady role in your skincare regimen. Cosmetic technology has taken toners from alcohol-based products that tightened and removed residue from the skin to skin-nourishing liquids and mists that contain peptides, herbals, antioxidants, and almond derivatives (spin trap) that brighten, firm and energize the skin after cleansing.
Serums
Toners prepare your skin for serum application. Serums are another newer skincare treatment that has gained traction and favorable attention from women over the years. Serums are highly concentrated liquids that are thicker or gel-like in texture and consistency. While they aren't a necessity for everyone, you can use serums to target skins problems such as hyperpigmentation, dullness, lines, wrinkles, and sagging.
Moisturizers
Moisturizers are another mainstay of skincare that you need to use every day. You can use a moisturizer to address specific skin issues, but they should be part of every face wash, especially if you are using other products to target skin problems. Moisturizers are usually applied towards the end of your skincare process. They can be grouped into different categories, such as under-eye creams and lotions, neck, lip and hand treatments, sunscreens and overall face moisturizers. They are usually made in different formulations for day and night use and have varying ingredients.
Exfoliators
Exfoliator and scrub skin care products are formulated to slough away dead skin cells, clear the pores of debris and bring a clear and clean glow to the face. Depending on your preference and skin, you can find a cream, liquid, or skin polish exfoliator. Exfoliators usually contain alpha hydroxy and glycolic acids, other fruity acids as well as oat kernels, rice bran, herbs, fruit extracts, aloe vera, ginseng, sugar, honey and other ingredients that safely and effectively slough off dry skin cells and clear skin. Make sure you don't exfoliate your skin too often to avoid irritating your skin.
No matter what specific skincare products you end up using, these different categories are agreed on to be some of the most useful. However, the most important thing is to figure out what works best for you skin. You know yourself the most, so experiment until you find a good fit.
References:
http://intothegloss.com/2018/01/anti-aging-nighttime-skincare-routine/
https://www.dsa.org/forms/CompanyFormPublicMembers/view?id=7F30000D7FC
https://thecuratedcloset.net/blogs/news/ingredients-to-look-for-in-your-skin-care-products
https://www.paulaschoice.com/expert-advice/skincare-advice/basic-skin-care-tips/how-to-put-together-a-skin-care-routine.html
https://blog.mariobadescu.com/skin-care-essentials/
Continue reading