5 Staples You Need for Wardrobe Basics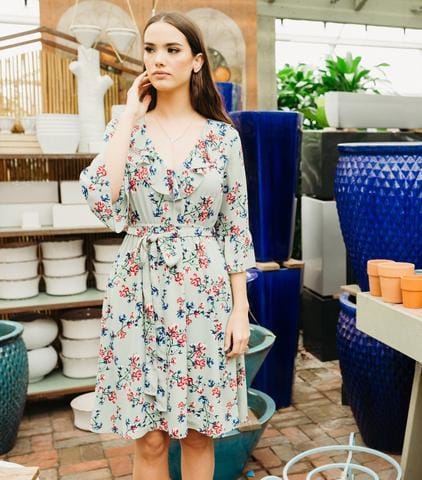 Constantly making impulse purchases can easily lead to one of those mornings where you stare at a full closet and feel like you have nothing to wear. However, if you take a more thoughtful approach to buying clothes, not only will you avoid buyer's remorse, you will also have a lot of pieces that go well together. Here are a few basics you should start with, regardless of what kind of style you have.
A Simple Cardigan
Cardigans are great for office wear, yet they are also casual enough for the weekend. You can stick to neutral cardigans, or you can spice it up with some brighter colors to add a pop to your wardrobe. Cardigans have a great effect of smartening up any outfit, and they come in so many styles that you are bound to find one that you love.
The Perfect Tee
Tee shirts are an essential wardrobe basic that can be used for multiple types of outfits. A staple tee should be fitted without being clingy, and the neckline should hit just above any cleavage. Since you wear them so much, you should invest in quality tee shirts that will not get thin or stained.
A Classic Dress
Depending on your lifestyle and body shape, your perfect dress might be a sleek sheath, a flirty sundress, or a flowing maxi dress. The main thing to look for is a versatile style that can be dressed up or down. Cute dresses that can be classy or casual are an essential part of any wardrobe.
Nice Jeans
Avoid temporary trends that will look dated in months, and stick to nice jeans that you can wear in a variety of situations. You want jeans that can easily be worn with a nice top and heels for a date night or styled with a tee shirt and sandals for a casual day. There are a variety of styles, and you should choose one that fits your style and body shape. Try to avoid jeans that have a lot of embellishments, especially on the back pockets. While they may look nice, they aren't always very comfortable to sit in, and if the embellishments fall off, they start to look old, even if they aren't.
A Casual Skirt
The casual skirt is ideal for situations where you need to look put together without being dressy. Look for something with a medium length and a flattering silhouette. A skirt can be nice and breezy during warm weather or comfortably cozy when worn with tights in winter.
Depending on your own needs, you can select different versions of these staples that are more casual, dressy, or alternative. The key to selecting them is to focus on well-made pieces that fit you perfectly. Owning these five staples will leave you feeling confident that you have something to wear in almost any occasion.
Photo Credit: Hope Ave Boutique