Four of my Favorite Spring Must-Haves!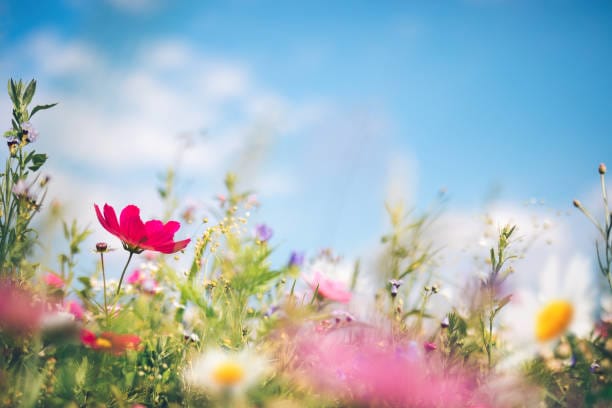 I don't know about all of you, but I'm so excited that Spring is finally here! I love everything about this season--the flowers, the beautiful weather (not too hot and not too cold is my JAM), the fact that most of the bugs haven't woken up yet...I even LOVE the rain (cool, rainy days are my absolute favorite kind of days).
One of the most exciting things about a new season is sharing my "must-haves" list with all y'all, so without further ado...my Spring 2022 Must-Have Items!
Emily's Spring 2022 Must-Haves
Clothing--TCC's Flutter Sleeve Off-Shoulder Dress
This flirty, feminine dress (also available in a deep Magenta) from TCC is at the top of my clothing must-have list this season. The hemline of this piece makes it perfect to wear ANYWHERE (just throw a boyfriend blazer on over it to wear it to work), and the off shoulder neckline shows just enough skin while still be super classy. From Easter brunch to summer weddings, this dress is definitely going to be getting a lot of wear in 2022. I plan on rocking this dress with my favorite pair of stiletto heels and statement earrings (see below) every chance I get!
Skincare--The Ordinary's AHA 30% + BHA 2% Exfoliating Peeling Solution 
Ok...I KNOW this stuff looks crazy strange, but I'm telling you--it works. For less than $10, this super concentrated serum from The Ordinary (available at Ulta, Sephora, or online) works to deeply exfoliate your skin. Be warned--it really does look like/have a similar consistency to blood (bleah), so it's pretty ewwwwww on your face...but your skin will thank you for using it. It's important to read the label, because it WILL burn sensitive skin, and you have to make sure to ONLY use it for 10 minutes or less, make sure your skin is hydrated afterwards, and use a sunscreen when you go out. But, you will have the glass skin of your dreams once you wash this stuff off and use your favorite moisturizing serum. 
Jewelry--Emerald's Earring Boutique 
Ever since high school, statement earrings have been my favorite way to upgrade my look (when I was a 15-16 year old cashier at my local Shoprite, I used to wear earrings so long that they would catch on my uniform apron when I turned my head!). These stunning earrings from Emerald's Earring Boutique (emeraldsearringboutique.com) are an exact match for my Mrs. Pennsylvania Continental Worldwide crown, and owner Rebecca Anderson (herself a pageant queen) cultivates a matchless collection of beautiful, AFFORDABLE statement earrings (and no, you don't have to be in pageantry to wear or purchase them). :)
Where are my fellow tiny tatta queens? Even before I started breastfeeding my daughter (and let me tell you--breastfeeding is MAGICAL, but it definitely changes your boobs), I have only ever worn bras that are supposed to give you a lift up to 2 additional cup sizes. While I love my add 2 cups bras, it has been almost IMPOSSIBLE to find inserts that give that much lift (never mind finding a backless one for wearing underneath the wedding gowns I model). That said, I was SO excited to discover BOOMBA, an amazing women-led business that specializes in inserts and backless, strapless "magic" bras that add up to 2 cup sizes! The most incredible thing about these inserts? They STICK TO YOUR CLOTHES so you can wear them literally anywhere--inside your bathing suit, inside your favorite tops, or even inside your wedding dress--for added lift and cleavage (and did I mention that they are reusable!?). Don't believe me? Head on over to getboomba.com to see some pretty incredible before and after photos, and stay tuned for some amazing partnership work I'm excited to do for them later this Spring. 
There you have it folks! Four of my favorite picks for Spring that you are sure to love, too. Stay tuned for my next blog post in a couple of weeks that will feature my Mother's Day 2022 guide!
Until then, enjoy every second of beautiful Spring :) 
<3 
-Em