Beach Bound? 5 Bathing Suit Trends to Look Great In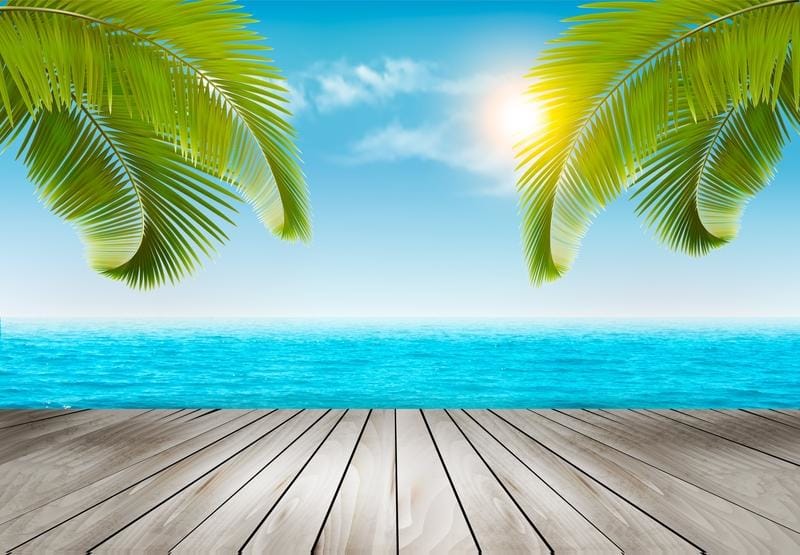 It's getting hotter outside, and soon you'll be making that annual trip to the beach or pool. Whether you're soaking in the sun, making a splash, or just dipping your toes, you want your bathing suit to be on-trend. An old fashioned suit can leave you feeling frumpy or look saggy when wet! Here are five bathing suit trends that will ensure you'll get noticed for all the right reasons. From feminine ruffles and boho chic, to the sleek military look, bathing suits come in all shapes and styles and there are so many ways to stay trendy.
Crocheted Swimsuits
One of the coolest trends that's carried over from last year is crocheted swimwear. Whether you're going for the tankini or the classic bikini style, crocheting isn't just for hats and scarves anymore. Mix it up with a colorful crocheted bikini set in sunflower yellow or pair a crocheted top with a traditional bikini bottom with a pattern like florals or geometric designs. Regardless of what you do, the crocheted fabric can help elevate a boring suit and keep you looking on-point.
Boho Swimwear
Who doesn't love boho? This classic style gives you that breezy look you immediately associate with the ocean and the beach. Boho bathing suits with cool and carefree patterns, earthy colors, jewel tones, and all things bohemian chic will always steer you right. For men, incorporate these carefree patterns and colors into your swim trunks for the ultimate tropical look.
Ruffles!
If you thought ruffles and frills were old-fashioned, 2018 has brought this feminine style back to life with a modern twist. Classic ruffles along the shoulder strap of your swimsuit will give your look an elegant and pretty flair. Pair ruffles with a bold color or an interesting pattern for even more style.
Military-Inspired
For men, the military look is the peak of cool this spring and summer. From khaki to shades of olive and camo patterns, this look is a classic that will flatter you regardless of skin tone. To give things a twist, incorporate pops of color or an animal print if you're looking to get noticed.
Swimsuits Inspired by Activewear
In case you haven't noticed, activewear is everywhere. From windbreakers and upscale sneakers, to fashionable sweatpants. These days, people want to be comfortable and still look good. Swimsuits inspired by activewear incorporate solid colors, white bars, stripes, and the sleek, cohesive look that will look great on both women and men.
You'll be looking your best this spring and summer with these unique swimsuit trends. Out with the old and in with the new!