5 Ways to Update Your Wardrobe This Summer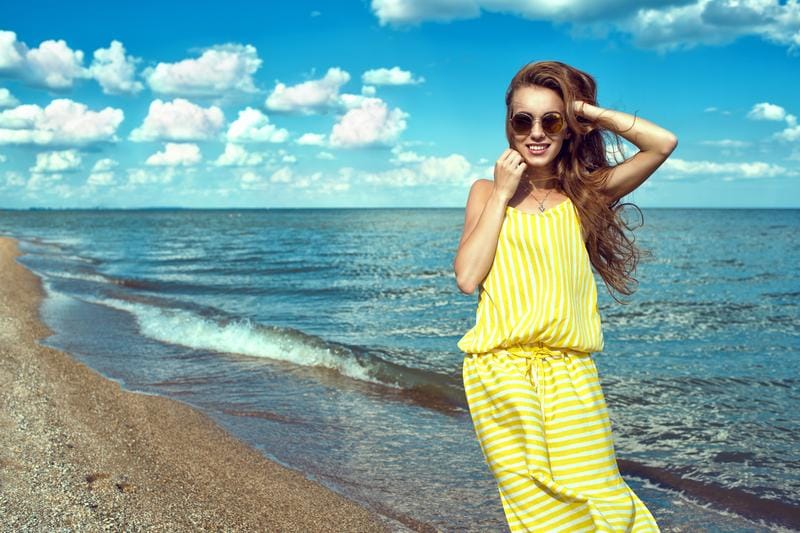 Summer is right around the corner and you don't want to be caught with an outdated wardrobe. When it comes to summer weddings and festive barbecues you want to be looking your best. Here are a few wardrobe trends you don't want to miss in the coming season!
One-Piece Swimsuit
Believe it or not, the bikini is out this summer. Instead, girls are opting for unique one piece suits with deep plunging necklines, lace, beading, and open backs. The suits will also sport a high-waisted look. This trend is a tribute to the 1950s and provides a modern twist to this age-old fashion trend.
Block Heels
Chunky, strappy block heels are back in style. The block heel provides more comfort and stability than a traditional stiletto and also paves the way for more universal use. Block heels can be worn with a dress at weddings, with shorts, a flowy top, or for everyday wear with jeans and a tank-top. Regardless of how you wear them, you'll see girls trading in their old heels for this more chunky alternative this season.
Peasant Tops
These soft cotton tops are a flashback to the 1970s. The off-shoulder style is one of the most popular looks for the peasant top. You'll also see many of the tops sporting puffed sleeves or one bare arm paired with a long bell sleeve. Printed peasant tops are also making their mark in dress form. You'll see the pairing of peasant tops with skinny and flared jeans, shorts, or on their own with a short-style dress.
Gaucho Pants
These fun flowy pants are not only in style, but they're also comfy! These popular pants can be dressed up or down and are perfect for a day out shopping or strolling in the park. Their wide leg and loose, light fabric provide maximum comfort on those hot, humid summer days.
Gingham Dresses
Dresses are always a quick and easy pick for the summer months. Gingham printed dresses are extremely popular this season and are expected to continue as a trend through the fall. Gingham prints in yellow, red, black, and royal blues are some of the most popular design meshes. Girls will be pairing these dresses with strappy sandals or white tennis shoes.
These fashion trends are here to stay for the summer months. If you're looking to freshen up your wardrobe, consider adding these fun wardrobe trends to your wish list!