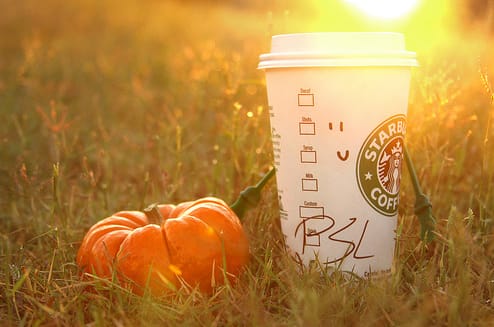 Well Folks, it's finally here...
The most magical season of all...
Where the weather isn't too hot or too cold, it's just perfect...
When the bugs die...
When the crisp nights lend themselves spectacularly to bonfires, twinkling lights, and time with loved ones...
It's finally FALL!
Image credit: wallup.net
Anyone who knows me knows that I literally wait all year long for this season (specifically the month of October). I hate being hot, I don't love being cold...but being a bit chilly? Well, in the words of Goldilocks..."That's just right". 
One of the things that I love the most about this magical season? The clothes, of course! We have some amazing pieces at TCC right now (available both online and at The Mercantile in Doylestown), so read on to see some of my favorite picks for this year. 
Emily's Fall 2021 TCC Clothing Guide
This stunning top is the ultimate Fall piece--somehow both glam and cozy-chic, try pairing this lacy sweater with your favorite jeans and boots for an understated, brunch-ready Fall ensemble. 
How incredible are these fun jeans? From the trendy fit and cropped length, to the cute buffalo plaid patches peeking through, these holiday-perfect jeans will take you from the pumpkin patch to the Christmas tree farm with ease. 
I'm absolutely crazy about this dress--it's sexy, flirty, and so feminine at the same time. I envision this paired with tights or leggings, over the knee stiletto boots, and some fabulous earrings--possibly a fedora for some added pizzaz! This dress is definitely the ultimate Fall date-night choice. 
Looking to update your work wardrobe this Fall? This awesome blouse is the perfect choice! Try pairing with your favorite work slacks or skirt from TCC. 
If you need the ultimate sexy-chic layering piece to take you from Fall to Christmas, this stunning cami is the one for you! The velvety red color and lacy trim will look flirty peeking from underneath your favorite sweaters and jackets no matter the occasion. 
I'm absolutely in love with this sweater--the trendy hi-lo hem and the fun asymmetrical buttons will compliment all of your favorite bottoms. Try pairing with your favorite faux leather leggings and boots for a look that will be both comfortable and stunning!
Who doesn't love a good lounge set (#quarantinechic)? This sexy leopard print lounge set is sure to be a new favorite--grab one for yourself this Fall, and snag a few extra to give as holiday gifts for your loved ones!
My FAVORITE part of my Fall wardrobe? Faux leather jackets, baby. I have a red one from TCC last Fall that I just adore, and this funky mustard colored one in this year's collection just screams AUTUMN LEAVES to me. 
While we have quite a few waffle knit tops at TCC, I have a soft spot for the ones we carry with thumbholes! My hands are always so cold in the Fall/Winter that they often crack and bleed, so tops that also keep my hands warm? Sold!
There you have it, everyone! Some of my favorite finds for your wardrobe from TCC this Fall. 
To end this month's blog post, I just wanted to remind everyone to consider shopping small as you search for gifts for everyone on your list this year. Small businesses have struggled so much over the last (almost) two years due to the pandemic, so please try to support small business owners when you can. 
Sending lots of love for a glorious Fall--and Happy Halloween to all!
-Em