Red, White, and YOU--Creative Ideas for a Fun, Funky Fourth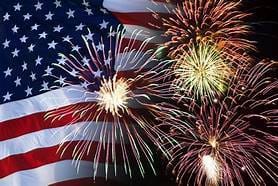 For the first time since I started writing this blog, back in the thick of the pandemic, I'm creating a post about looks you can wear...
To a party. An actual party. 
With actual, real-live people (cue "For the First Time in Forever" from Frozen).
Image credit: www.fanpop.com
Actual footage of Anna hoofing it from Arendelle to The Curated Closet to score some major Fourth of July deals so she can change into something more summer weather-friendly than that gown...
My last few posts about holiday gathering/wardrobe ideas were strictly of the "let's call some friends and have a Zoom party" variety. I can't fully express how thrilling it is to finally be able to write a post about looks that people will actually SEE now that many are fully vaccinated, and the world is starting to open up again.
So, without further ado...here are my favorite funky looks for an absolutely smashing Fourth of July 2021!
Looks I Love:
Makeup
Image credit: www.pinterest.com.uk
What better way to show off your patriotic spirit than by going all-out with your eye makeup? Bring the fireworks to your face with a combination of red, white, blue, and sparkly silver eyeshadow, like the example above. 
Pro tips: Both Stila and E.L.F. Cosmetics make fabulous glitter eye shadows in easy-to-apply tubes. 
Image credit: www.superdrug.com
Pictured: ELF Cosmetics Glitter Melt Liquid Eyeshadow in "Disco Queen"
Additionally, you may find it much easier to use a blue waterproof pencil instead of blue eyeshadow, since this look involves using the blue to line above and below your lashes. I'd highly recommend investing in a waterproof eye pencil to create this look (bonus if it's a sparkly blue one).
Image credit: www.scrangie.com
You can't go wrong with Stila!
As a final tip to make this look last...DON'T FORGET eyeshadow primer! You don't want to do all of this incredible work on your eyes only for it to smudge and crease...lock this look down with some primer before you even start!
Hair
Image credit: modernfashionblog.com 
Add some patriotic pizazz to your 'do with a red, white, and blue headband or bow (I love the vintage vibes of the hair style above!). Want to really get creative? Add some red, white, and blue wash-out dye to your hair, or simply run a search on "Fourth of July hairstyles"...you won't believe the amazingly creative things people do with their hair!
Wardrobe
Image credit: www.fancyashley.com
In my opinion, the Fourth of July is about the EASIEST holiday to dress for--it's almost ridiculously simple to put together a festive outfit that both looks good AND is ridiculously comfortable (make sure to check out our Stars and Stripes Bodysuit by Sweet Claire on the TCC Website!). 
Easiest option? Denim shorts, red top, white earrings/sneakers. 
Want to go more festive? Red or blue shorts, white blouse, red or blue earrings, and red sandals/pumps/wedges. 
Tomorrow, since it will be (beautifully) cool, I plan on rocking my favorite jeans, a blue satin cowl neck sleeveless blouse, my favorite cropped white blazer, and sky-high red stilettos (picture to follow, obvs!). 
Feeling inspired? Good "Fourth of July food and drinks" for some seriously awesome ideas that will keep you busy in the kitchen from now until Sunday!
Image credit: diyprojects.com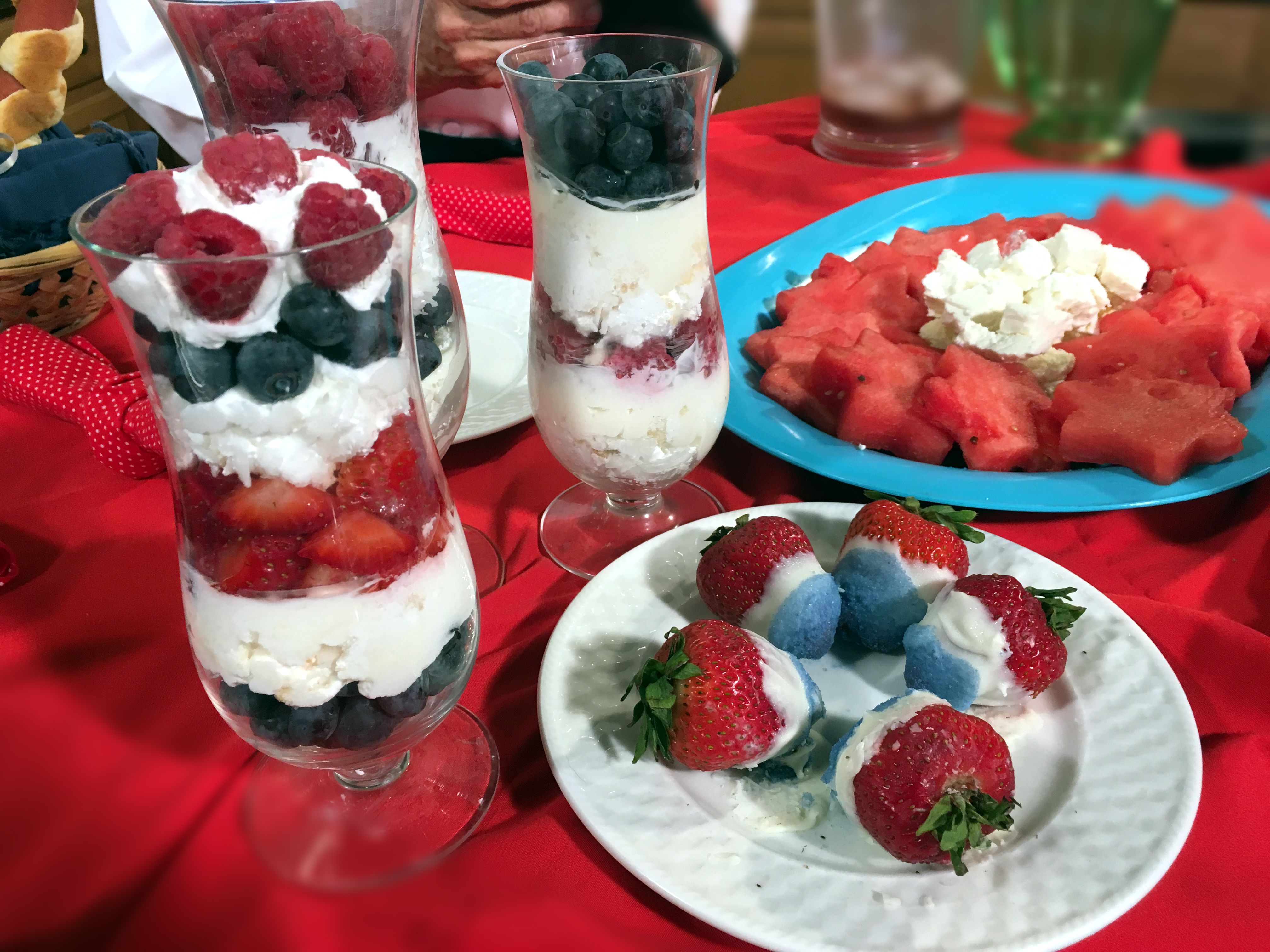 Image credit: www.wbir.com
Image credit: www.uniqueideas.site
There you have it, folks! I hope you have a safe, fun, and festive Fourth of July with those you love the most--and I hope you are actually able to give them a hug this year. 
**Side note: Fireworks are gorgeous--no one is going to debate that! This is just a loving and friendly reminder to be mindful of veterans and animals who might have a tough time struggling through the noise fireworks make. Please be conscious of those for whom this holiday can induce loads of stress, and please be willing to accommodate them accordingly.**
Til then, stay sparkly!
-Em <3