Meet The Curated Closet Team!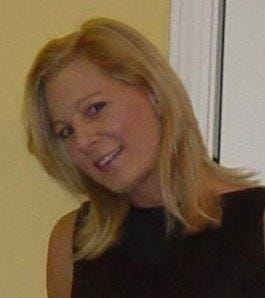 Hello Everyone, 
In preparation for our in-store Stuff the Bag Sale tomorrow, we want to re-introduce you to our dedicated team here at The Curated Closet. 
First up is owner and founder, Marni:
In "real life", I'm in finance. That's my bread and butter, so to speak. But, my real passion is fashion. And travel. And food. Shoes. I love shoes. OK, I have a passion for the good things in life!
My fashion passion dates back a long time. But, I can finally share my passion - and my knack for snagging great deals - with others.
Introducing, The Curated Closet. I will be offering samples, refusals and overstock from your favorite designers and departments stores. All brand new. The only difference? The price! You'll save a ton buying at TCC!
You will see a lot of dresses in my store. Because I love dresses. My co-workers and friends think it's because I'm "girly". And, I am. But that's not why I love dresses…it's because I'm lazy. Dresses are an easy way to look put together without a lot of effort, IMO.
I also offer a "girls nights". If you have a party of 4 or more and want to shop - you may! You'll have the store to yourselves , and I'll provide music & refreshments.
I also host and attend events & pop-ups. Watch for our latest events which will be posted on our Facebook calendar and on the website.
I hope you enjoy your visit to The Curated Closet, and please return. Feedback also always appreciated.