The Basic Chick's Guide to Fall Beauty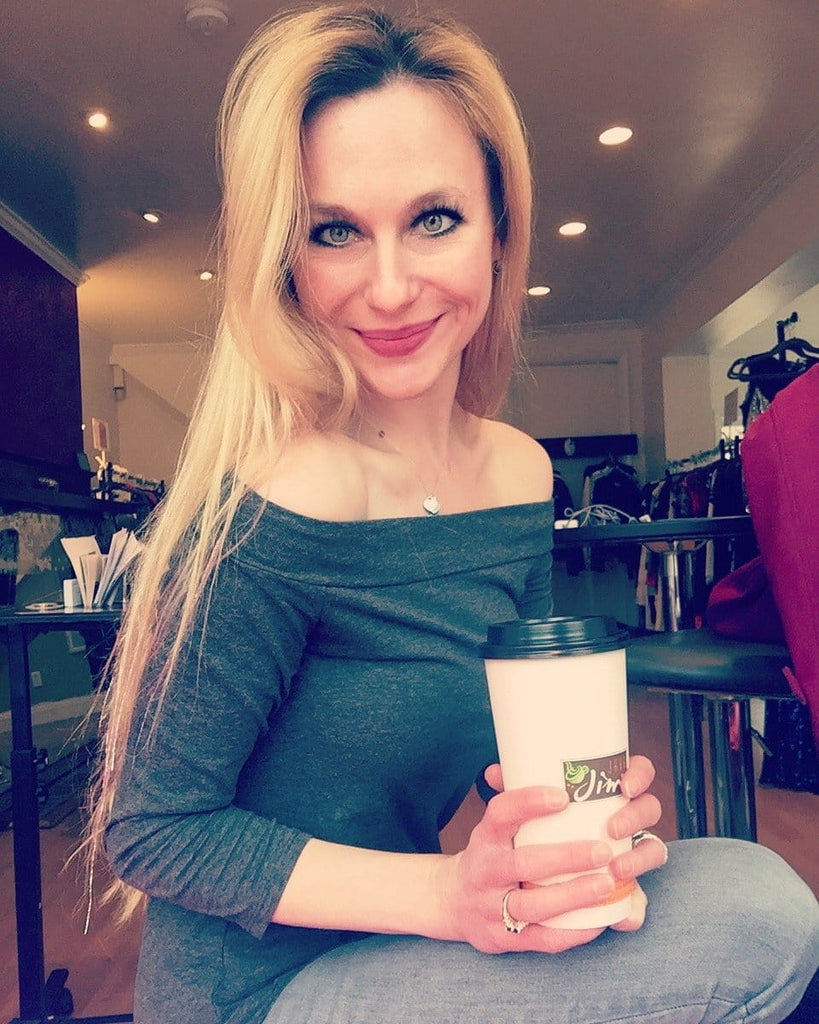 You can spot her from a distance.
An unmistakable vision of basic-ness. 
She's proudly sporting her favorite pair of skinny jeans or faux leather leggings, which you can only just see peeking out in the gap created between her oversized off-shoulder sweater and over-the-knee boots. 
Her face is merely a pair of lips peeking out from under the brim of her oversized sunglasses and large-brimmed felt hat (something she just had to have after seeing it on the head of an influencer). 
She clutches a latte cup that is as oversized as her purse as if her life depends upon it. 
And, perhaps most telling of all, a tell-tale scent follows her on the same cool breeze that tosses brightly-colored leaves in an enchanting autumnal tango…
The smell of...pumpkin spice everything (latte/candles/air freshener/perfume...everything). 
You, my friend, have just encountered one of nature's most ridiculed species and one of social media's most proliferated memes in her natural habitat, as she gleefully emerges from a summer spent hibernating indoors under a steady stream of AC. 
You have just crossed paths with...a BFLC (Basic Fall-Loving Chick). 
Word to the wise, don't look a BFLC directly in the sunglasses...that is, not unless you have about ten minutes of time to hear them wax eloquent about their obsession with all things Fall to you, a perfect stranger. 
How do I know all of this, you might ask?
I am, proudly, a BFLC (no shame). 
Ok, I'm not that bad--my giant purse is actually a diaper bag (#momlife), and I typically make my lattes at home these days (budget cuts, y'all, because also #momlife). But, I think I've made it pretty clear by now that Fall is my season. As soon as the weather cools down and the days shorten, I emerge from my summer hibernation cave (my living room) and Thriller-arms my way into the land of the living once more. 
My post today is going to take my love of both all things Fall and all things beauty and combine the two into a post about some my favorite beauty products for a lit-from-within Fall glow (yes, haters, Fall glow is a thing! Summer isn't the only season that gets some gleam!)...because, let's be honest, we need something good to come out of this year, am I right? 
So, without further ado…
The BFLC's Guide to Fabulous Fall Beauty
Foundation/Contour/Highlighter (Price Point: $$$$): temptu.com
I'm not a big foundation-wearer (translation: I hate it) anymore, but this product is the only thing I wear (unless a professional MUA is doing my makeup for a shoot; even then I bring this device and offer to let them use it. This airbrush makeup feels like your skin but better, and when you use the shade finder tool on the website, it also tells you which highlighter, blush, and lipstick will match best with your foundation. In my experience, it's worth the price. 
*Pro tips: For me (I'm very fair), I had to choose a shade darker than my foundation match. The shade they matched me with when I chose the "Fair" option (model looked closest to my skin tone) was wayyyy too light for me--like Twilight Vampire too light. Also, if you decide to purchase your blush/contour/highlighter from Temptu, do blush and contour FIRST before you apply your foundation, and then do highlight after for a lit-from-within glow. They have great application tips on the website!*
Blush (Prince Point: $$): narscosmetics.com 
It's a classic, but I have yet to find a better blush than NARS Orgasm. It's peachy, shimmery, universally-flattering shade will make you look naturally flushed, like you just finished a great run and jumped out of the shower, or just had a really great...well...you know ;) 
Concealer (Prince Point: $/$$): essencemakeup.com; bareminerals.com
Recommendation one: For quick under eye bag coverage or to mask a pimple on the cheap, it's hard to beat Essence Cosmetics Camouflage + Matt Concealer. The shade variety leaves a bit to be desired, but the coverage is great, it goes on creamy and smooth for a natural finish, and for around $4, it's hard to beat!
Recommendation two: For blemish coverage, I personally don't see the point of blanketing a zit with makeup unless it also has blemish-fighting ingredients in the product. I prefer a stick form (not a cream) for this type of coverup, and I like the Bare Minerals Blemish Rescue Skin Clearing Spot Concealer. 
Eye Shadow (Price Point: $$$): urbandecay.com
In terms of quality, longevity, and color saturation, it's very hard to find anything better than Urban Decay. Fall is all about a smokey, smudgy, coppery eye, and UD's Naked Honey Palette delivers on every front.
*Pro Tip: For the perfect primer, skip the expensive products. It's been my experience that Maybelline Color Tattoo Metal eyeshadow in the shade Barely Branded (a shimmery nude) makes a flawless primer to lock in any eyeshadow for a budge-proof and smudge-proof look all day long (found at maybelline.com).*
Mascara/Faux Lashes (Price Point: $) essencemakeup.com, k1cosmetics.com 
Mascara: I'm a bit obsessed with making my naturally skimpy lashes look long and thick and huge, and I used to be a huge fan of pricey, premium-brand mascaras. I happened across a review of Essence's Lash Princess False Lash Effect Mascara, and let me tell you...the article didn't lie. This $4.99 mascara out-performed it's competitors that cost four times as much effortlessly, and it's the only mascara I vouch for now!
False Lashes: K1 Cosmetics has GORGEOUS lashes that work with any adhesive except magnetic. Best part? The prices are incredible for the quality. Use Code EMILY KENNISTON for 25% off your order!
When it comes to a great Fall lip color, I'm all about burgundy and wine stains and balms (save the intense lipsticks for holiday parties). E.L.F. Ride or Die Lip Balm is a perfect choice for a natural, moisturized lip look, and the variety of colors will work well with any skin tone. 
And remember folks, makeup only looks as good as the skin on which you put it--make sure that you take care of your skin, too! 
There you have it, friends, your favorite BFLC's guide to beauty for the most glorious season! 
I'd love to see pictures of your favorite Fall fashion and beauty looks (especially if they feature TCC clothes!). Tag us on social media with the hashtag #BFLCFashionFave!
'Til next time, my friends, stay pumpkin-y, and avoid (or engage) a BFLC like me at your own risk! 
-Emily